DOSING EQUIPMENT AND CONTROL DEVICE FOR CONCRETE PLANTS CANTABRIA CA.2000
The equipments of the series Cantabria in his different models are characterized for being totally configurable, for what technical dependence does not exist between our company and the final user to install it in a plant or simply to extend the automatism of the same one. (Add a cement, a water, or an additive or a mixer.)
Any plant of concrete including plants with mixing and / or system of aggregates silo filling is configurable in the equipment. The configuration is realized using the program Wconfig that is delivered with the equipment close to the synoptic and monitoring plant program Monit-Plus.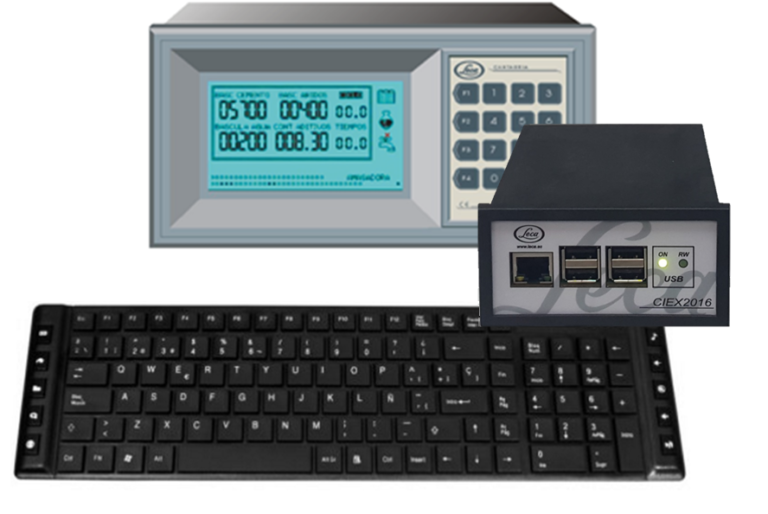 The equipment Cantabria has of up to eight channels of dosing that can be selected by the user by means of the program Wconfig to work as accumulative scale, decremental scale, multi-meter channel, or volumetric doser. (See models and characteristics in the footnote).
Every channel admits the automation of up to twelve products with control of load by thin adjustment of dosing and independent vibrators for product with selection of the minimal flow of load to initiate his activation in constant or intermittent form according to selection
The equipment can work in autonomous way or connected to a management program. In the autonomous way a printer and / or a PS2 keyboard can be connected using the module CIEX 2016 for the impression of the consumptions of load. These consumptions are guarded in the Module CIEX and can be exported to USB.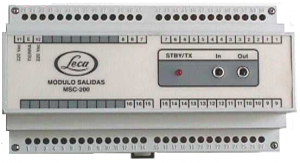 In facilities where by the quantity of elements to control there are needed more than 24 ins or 32 outs since the equipment offers CANTABRIA, the equipment is extendable by means of the external I/O modules.
MEC-200 – 32 ins module.
MSC-200 – 16 outs module.
The equipment CANTABRIA, can be integrated to a local network using the module MCR-2008 being able to manage the equipment from any PC. If Internet is available, it is possible to access to the equipment remotely and do different actions of maintenance: Calibration scales, recovery of the configuration of the equipment, remote maintenances, etc.
Cantabria equipment features
Position the mouse on the figure for more information
Cantabria CA.2000 L4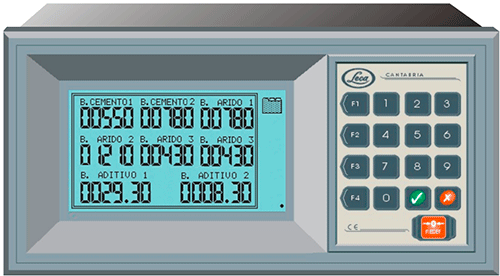 Cantabria CA.2000 L5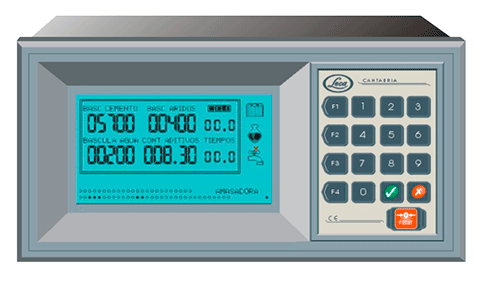 Cantabria CA.2000 L6